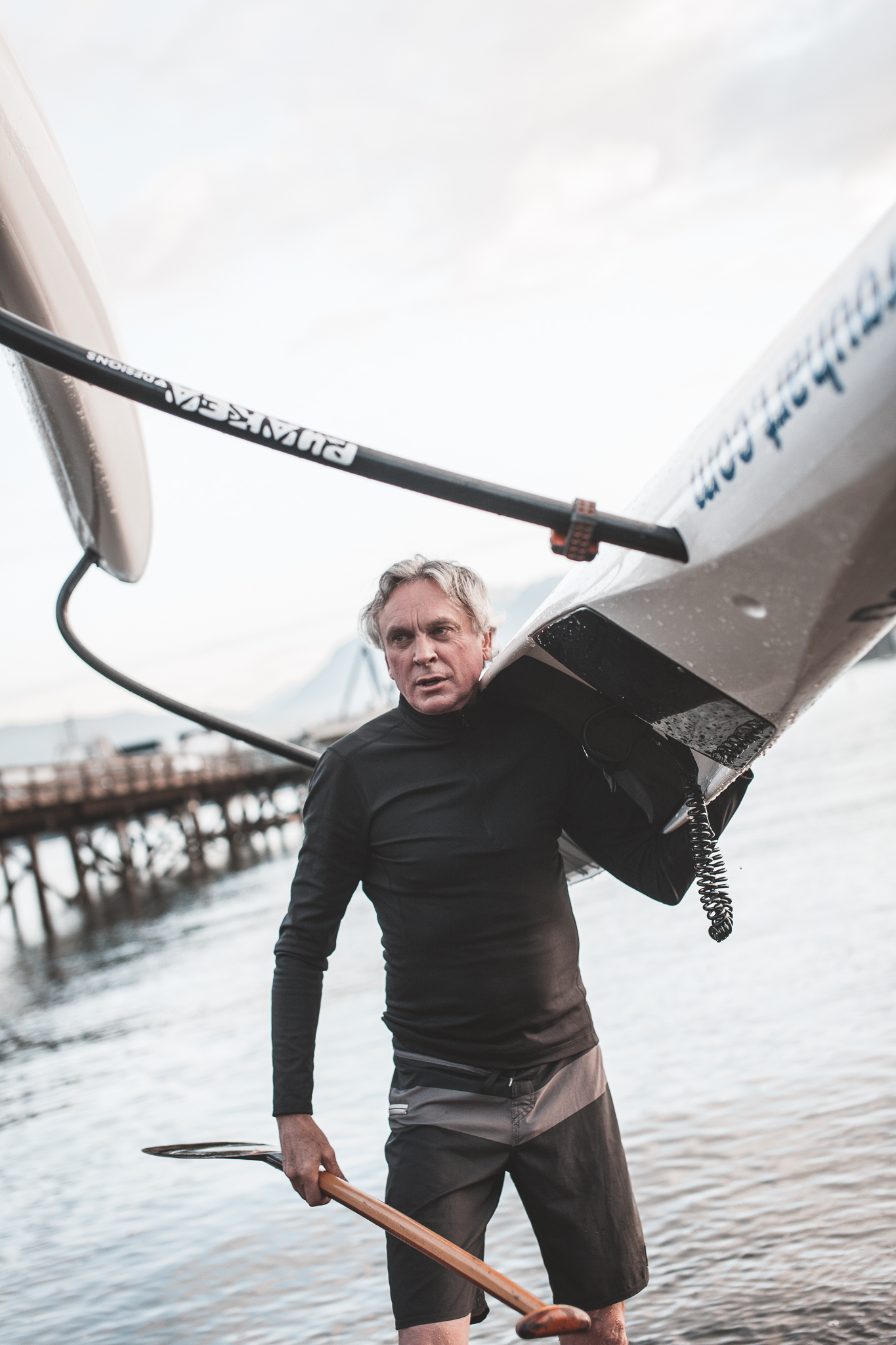 On a chosen day at the end of May I will attempt to paddle my OC 1 (outrigger canoe) 73 kilometers (45 miles) across the Georgia Strait from Nanoose Bay to Vancouver in 10 hours or less. The purpose of this challenge is to raise funds for Take A Hike Foundation. I believe that Take A Hike helps our youth and invests in our communities of tomorrow.
Take A Hike Foundation is a full time alternative high school program that uses the outdoors and adventure to engage vulnerable youth in school, community and mental health supports. Students develop social and emotional skills and improve physical and mental well-being. These programs help the students overcome barriers so they can achieve social and academic success, leading to high school graduation.
The academic success for the student graduation of Take A Hike is on average of 88 percent. In 2017 ninety two percent graduated and in 2018 97 percent of the students graduated from Take A Hike. These percentages are higher when compared to the provincial high school graduation rate of 84 percent.
The solo 73 kilometer crossing is a challenge and adventure that I hope will inspire you to learn more about Take A Hike Foundation and to donate. The distance to cross the Strait on a single day in 10 hours or less has it's share of risks. The open body of water has strong currents, large swells and often strong winds. I have been training since December on the ocean and land in rain, snow, cold winds and a few lucky days of warm sunshine. Knowing that I am helping others is a huge motivational factor that pushes me on in what I hope to be a successful crossing.
To donate and or read more about Take A Hike Foundation click on the link:  Don Urquhart – 2019 Solo OC1 Georgia Strait 73K Crossing
One hundred percent of all donations go to Take A Hike Foundation.
All donations are tax deductible (tax receipt)
Don Urquhart   Vancouver Real Estate Since 1987
Tel: 604 787 1210     email: [email protected]