Selling Your House or Condo in Vancouver
The Vancouver real estate market has gone through significant changes over the past 17 years. Selling a property in today's real estate market has many parts from start to finish. I have been marketing and selling properties in Vancouver since 1987 and my years of experience has allowed me to develop a deep understanding of Vancouver's real estate market. I can guide you through the entire process from; a property evaluation, getting your property ready for the market, preparing a detailed marketing plan tailored to fit your property, what to expect while your property is on the market, presentation and negotiations of offers, and any details up to the day of completion and possession. Having an experienced professional real estate agent working for you takes the stress and uncertainty out of the process.
I have outlined my professional marketing plan below.  When we meet we can discuss what is important to you and what your ultimate goals are and tailor fit my marketing strategy specific to your property.
Marketing Outline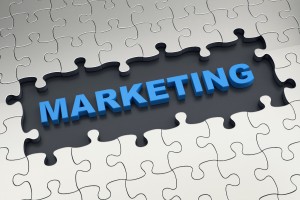 Prepare and present a written Professional Market Evaluation for your property. The evaluation is detailed and thorough and once we have met and discussed the evaluation you will have a complete understanding of the current market in your area.
Getting your property ready for potential buyers requires a keen eye and knowledge of how and what to do to prepare. The first impression starts from the moment a buyer arrives and continues as they walk through the home. I can work with you to have your home looking its best in the most effective and efficient manner. We can also discuss staging if this is a direction that maybe required. I have a list of local Vancouver companies that can provide just a few items or do complete staging.
Explain, in detail, the process of placing your property on the "Multiple Listing Service" (MLS) and bringing your property to the market place.
Obtain all necessary documentation for your property, for example: title search, strata documents (for condos), school catchment and community services.
Book a professional photographer. Real estate photos are an important part of marketing your property. I only hire talented and proven professional real estate photographers to capture all the best details and features that your property has to offer.
Facilitate a professional virtual tour of your property. The virtual tour will maximize the public visibility of your property by integrating the images into the MLS, RealtyLink.ca and social media websites giving potential buyers the best opportunity to experience your property.
Arrange for a professional detailed floor plan of your property. This allows the potential buyer to refer back at any time so that they can conceptualize themselves in the property. These detailed floor plans are an asset in today's market.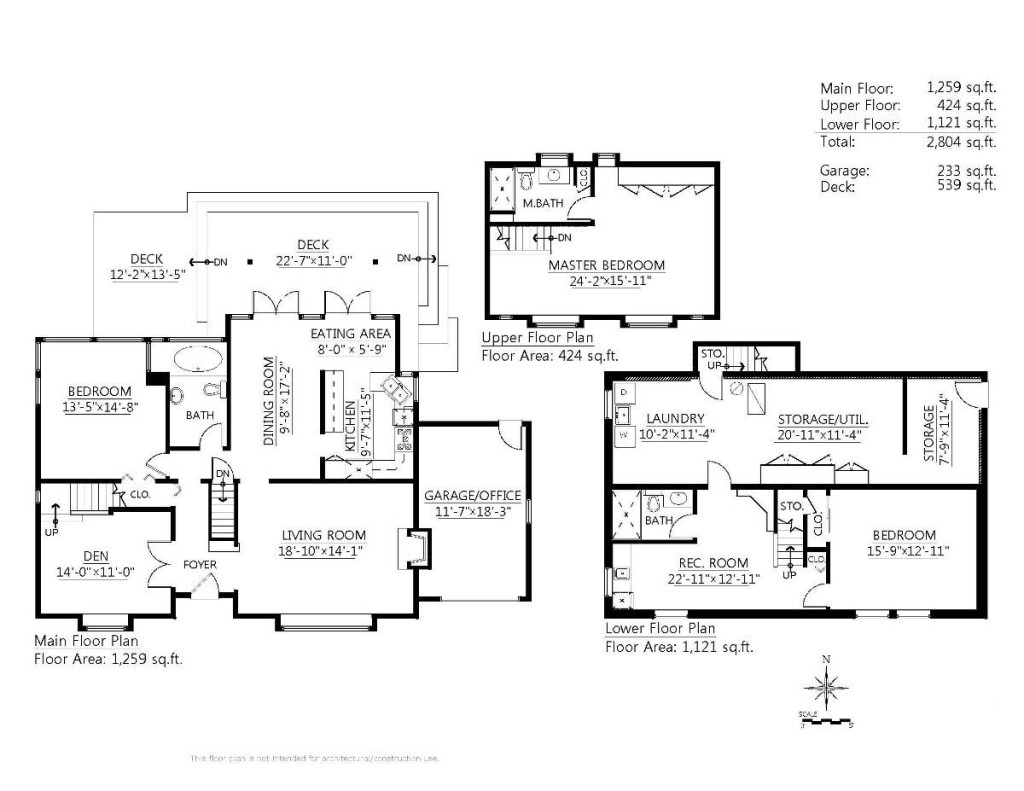 Example of a floor plan
Distribute a full colour print brochures directly to the potential buyers complete with all the vital information, MLS details, floor plan and highlighted features.
A key part of my marketing plan addresses the fact that over 98 percent of all home buyers begin their search online; today, a property must have a professional online presence. My web site will contain direct links to your property on MLS, Realtylink.ca and social media sites linking to local and international exposure.
Prepare a complete document file and E file package. This file contains legal documents that are necessary for any offers to be written by a potential buyer. This file will allow the potential buyer to write an offer with fewer conditions and potentially no conditions resulting in a cleaner or subject free offer.
Prepare a "Pre Offer Package". This package consists of suggested completion and possession dates, school catchments, local community centers, regular annual neighborhood events (Farmers Markets) and any items that are to be excluded.
I will always be present to personally show your home. I will personally be there for every showing and appointment. I never hand out keys or have another realtor show the property without me. This allows me to address any questions a potential buyer may have on the spot. This is where having 27 years of experience can really be an asset; most importantly, I am able to gain an understanding of who the potential buyer is when an offer is presented. This can be a big advantage at time of negotiations.
Hold an "Open House" on selected weekends during the first two weeks of the property being listed as well as an "Open House" on a selected weekday morning exclusively for agents.
I communicate regularly with you to ensure you are apprised of any market changes and updates.
Once an offer has been written we will schedule a suitable time so that we can meet together and review the offer or offers. During this time we can discuss the options to negotiate the best possible price and terms for you. I have been representing sellers for over 27 years and I know that I can be an asset in negotiating the best price and terms for a successful sale.
When I take care of the sale of your house or condo I make the process stress free. Over the years I have learned what is important to sellers and how it can be a stressful time especially in the busy world we live in today. I know how to make the process move forward in a positive and smooth manner. When we meet I can explain how I do this and why this is such an important part of selling your house or condo.
The following information will address the key points to understand before you sell your house or condo as well as information on getting your house or condo ready for sale, they include:
Pricing
Sell first or Buy first
Cost to sell your home
Preparing your home to sell
Pricing
Once we have reviewed my market evaluation we can discuss an asking price that is in line with the current market conditions. Pricing a home accurately is very important. Today's buyers have access to all the data and current information and know their markets. By pricing correctly you will attract potential prequalified buyers looking to buy a property in your area.
Choosing an asking price can depend on many variables both personal and with changing market conditions. Pricing too high can result in a property sitting on the market which ultimately decreases the chances of achieving a good selling price for the seller. In a sellers' market pricing aggressively (under market value) can result in multiple offers and a selling price over asking but this is specific to market conditions that are time sensitive.
Sell first or Buy first?
When deciding whether to sell first or buy first it is important to look at the current state of the real estate market. Is it a sellers' market or a buyers' market? Is there a lack of listings on the market? Is the market forecasted for property values to rise or decrease over the next twelve months? The answers to these questions will change in relation to the market conditions. The key word for making these decisions is data. By looking at the past and current data I will be able to tell you what the pros and cons will be on both selling first or buying first.
Costs of selling
Repairs or improvements to be done before placing your property on the market are important. Depending on what they will be is specific to each property but it is best to budget in these costs if you think your property will need attention before it hits the market.
Commissions are 7% on the first 100,000 dollars and 2 ½ % on the balance. Commissions are shared 50/50 with the real estate agent representing the buyer.
Legal Fees with the notary of your choice will be approximately $900 to $1200 dollars. Fees will vary with notaries and will change if there is an existing mortgage on the property.
If there is a mortgage on the property, it will need to be paid out at the time of completion and there may be a prepayment penalty. Call your bank or mortgage broker to ask if there are any prepayment costs.
Getting your house or condo ready for sale
When your home goes on the market, the first 4 weeks are the most important time. You want to have all the necessary preparation completed and have your home ready for viewing before the first showings and Open Houses are scheduled. I can work with you to have your home looking its best in the most effective and efficient manner. I have a list of excellent, reliable trades; if there are any areas that may need repairing or need updating. First impressions are important; residential real estate can be heavily influenced by emotions which means a well presented property will achieve higher offers in a shorter time.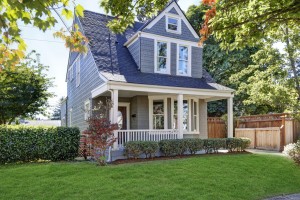 Outside
Curb appeal is that first impression you get as you approach a house from the street. It includes the home exterior and all of its elements, the landscape, the front, side and back yards, the driveway, the walkway leading up to the front door and even the street in front of the house. The first glimpse of your home's exterior should impact buyers in a positive way. Removing clutter from around the outside of your home is just as important as refreshing the inside.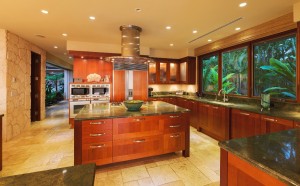 Interior
Depersonalizing your home is all about neutralizing, or removing your personal taste from your home decor, so that buyers can mentally see themselves moving in. Buyers will only be distracted by photos of you and your family, making it harder to envision themselves in your home. Alternately, a home that is too depersonalized can feel sterile; the goal is to have an inviting and warm feel to the home. You want the interior space to feel open and spacious. This starts by decluttering and removing any excess items from the rooms to the closets. This can be challenging, I often recommend renting a storage locker.
Cleaning
A clean home is part of a solid presentation, hiring cleaners for a few of hours can make a big difference in the overall presentation. I have vetted excellent bonded professional cleaners. Professional cleaners can have your home detailed and shining in short time. One area that is often overlooked but is important is to clean the mechanical room including wiping down the furnace, hot water tank and any other mechanics.
Repairs
Buyers see repairs as double and even triple of the actual true cost to repair or fix. Many of today's buyers want to know that they can just move into their new house without the hassle of immediately having to repair items. A house that needs repairs can often turn away potential buyers or result in lower offers. A few simple fixes can make a big difference.
I always suggest meeting in person or speaking by phone to discuss the above details. As I mentioned I tailor fit my marketing to the property and what is wanted and important to the seller. I have been marketing Vancouver houses and condos for over 27 years and I believe in a relaxed, informative and professional approach when working with sellers.