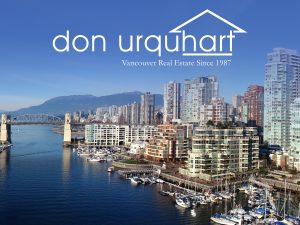 The Vancouver real estate market has been very active over the past 12 weeks. There has been an upward pressure on prices in townhouses, half duplexes and single family detached homes. Today's buyers are looking for less densely populated areas, private outdoor spaces and extra rooms to work from home, however, there is downward pressure on densely populated condominium strata living. The majority of today's buyers are not wanting shared common areas and crowded elevators. Condo owners wanting to sell are witnessing far less activity compared to the townhouse, duplex and detached house market.
An interesting fact is Vancouver is not alone in the pandemic housing upward surge, similar surges are been seen in USA, UK and Germany.
The driving factors are:
Low interest rates.
Lack of inventory.
A need for more rooms or square footage for work from home employees.
Homeowners moving out of densely populated areas.
The lack of listings currently offered for sale in key neighbourhoods such as Mount Pleasant, Main Street, Grandview (The Drive), Kitsilano, Fraser and Hastings-Sunrise is resulting in multiple offers with selling prices over asking. Recently, a single-family house listed for sale in Kitsilano for 2.2 million received 14 offers and sold for $600,000 over asking.  I recently listed two properties in Kitsilano and both listings received multiple offers and both also sold over asking.
There are two factors that could put a stop to our very busy market:  first, being a rise in interest rates yet the Bank of Canada has stated that they will most likely not be raising interest rates for the next few years. Secondly, there would have to be a sharp increase in the number of listings offered for sale in the affordability price ranges and this is not likely during the winter months of 2021.
Please call me any time if you would like more specific information about properties in your neighbourhood. I am always happy to hear from you.
Sincerely
Don Urquhart