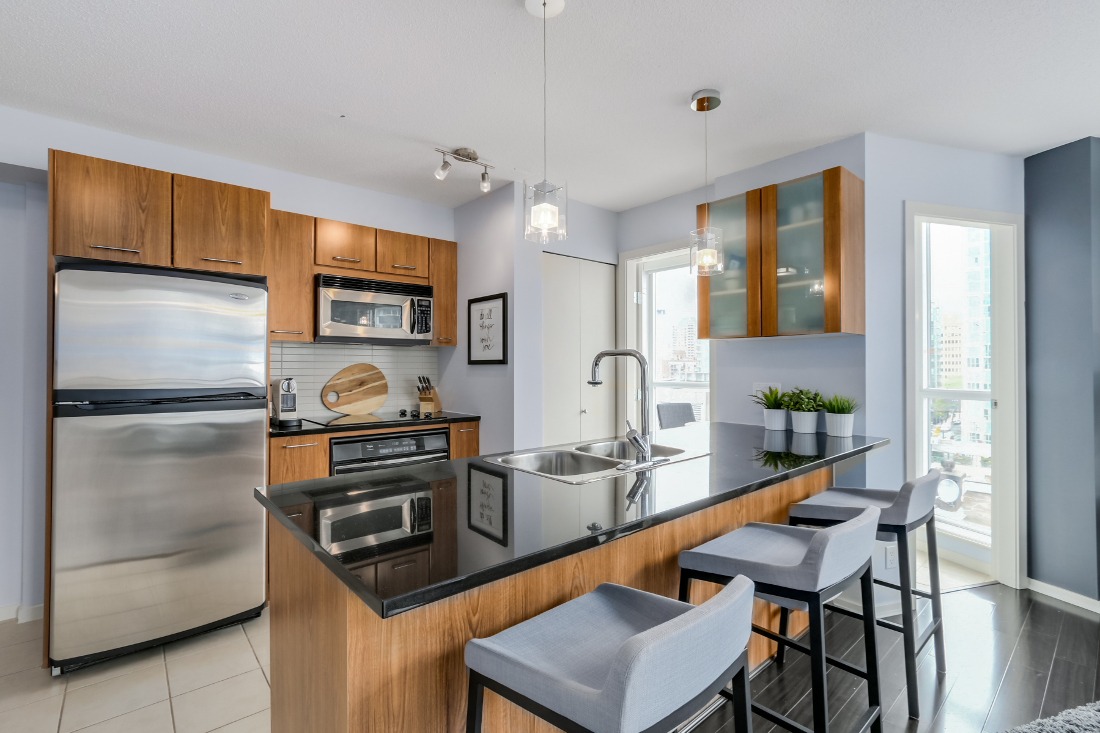 Is it actually as large as advertised?
Maybe not; today's buyers need to understand true legal square footage when purchasing a Vancouver condo. A condo's indoor and outdoor square footage are important factors when establishing market value. In fact, the square footage of every strata titled condominium in Vancouver is registered with a legal document at the Land Title Office. This document is used for determining taxes, maintenance fees and if by chance there is a special assessment, this document is used to determine the amount owed by each condominium owner.
Market value for a condo in Vancouver is formulated by certain key factors:
location
age
type of construction
view
developer
square footage
Appraising a condo today is much different than doing so 10 to 15 years ago. Two separate buildings on the same street can greatly differ in market value / dollar per square foot. Neighbourhoods such as Mount Pleasant and Olympic Village can have a diverse cross section of strata titles buildings on the same street. Once the key elements of a building are in place the dollar per square foot is plugged into the square footage of the condo to give current market value.
Accuracy of a floorplan
The Strata Plan is the legal document registered at the Land Title Office that stipulates the true square footage of a condo. Listing agents generally hire professionals to measure and to create a floorplan and gross square footage for their marketing material. Take note that professional measurers calculate square footages that are often larger than the legal strata plan. I have seen a professionally measured floorplan measure up to 50 to 200 feet larger than the legal strata plan. While these measures seek to eek out every portion of useable space, the results can at no time be used to determine the true market gross value.
If true market value in a subject building at a said floor level is $1100 per square foot then a difference of 50 to 200 square feet will have a huge impact on the investment/perceived market value.
Example:
Strata plan legal square footage of 1575 square feet x $1100 sqft = $1,732,500
Floor planner square footage of 1675 square feet x $1100 sqft = $1,842,500
A listing agent that advertises the professional measures square footage on the Multiple Listing Service must disclose this in writing at time of the showing/offering for sale.
When the buyer signs their legal paperwork at time of completion with their notary or lawyer, they are signing off on the legal strata plan and square footage; this is no time to have a surprise or conflict regarding the legal square footage of their investment.
Common floorplan questions
How do I calculate the square footage of an apartment?
To calculate the square footage of an apartment you must refer to the legal strata plan. The strata plan will state the square footage of the apartment and show any limited common property assigned to the apartment.  Further info on strata plans: http://www2.gov.bc.ca/gov/content/housing-tenancy/strata-housing/understanding-stratas/common-property-and-limited-common-property
Are balconies and any outdoor space included in the square footage?
Balconies / outdoor space are rarely included in the square footage. Any outdoor space assigned to the apartment will be shown on the strata plan as limited common property (LCP).
If you would like further information on this please email me at [email protected]
Written by Don Urquhart Vancouver real estate agent since 1987