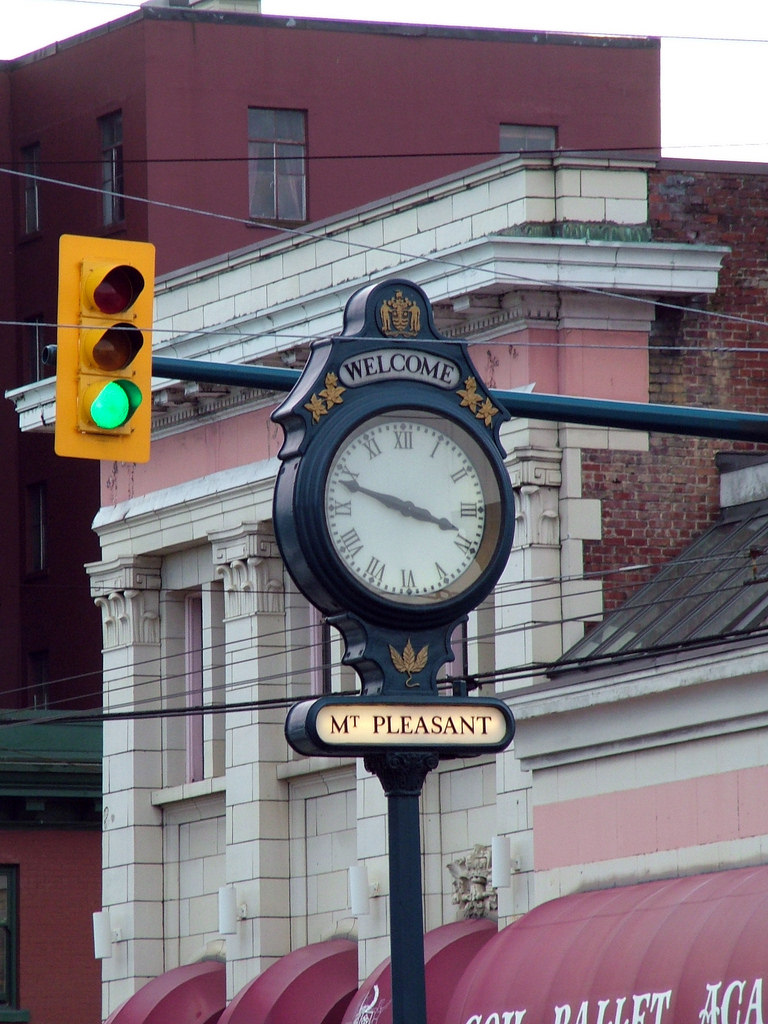 Mount Pleasant Condominium and Townhouses
January 2017 was a busy month for real estate in Mount Pleasant. In my previous Mount Pleasant real estate update, I forecasted a very active January in the New Year and that is exactly what happened. One of the biggest changes in January was the increase in the number of listings. The number of listing for condominiums and townhouses in Mount Pleasant doubled from the previous month going from 30 to 61 listings. The number of sales per month was very close with December having 39 and January finishing off with a total of 30. I am positive January would have had more sales if it wasn't for all the snow that stayed around far longer than expected. It may sound crazy but snow in Vancouver has a tendency to place a temporary hold on buyer's motivation to get out and look at properties.
Mount Pleasant condominium and Townhouse Sales for January by Price Range
| | |
| --- | --- |
| Price Range | Sold |
| $0 - $300,000 | 0 |
| $300,001 - $400,000 | 5 |
| $400,001 - $500,000 | 2 |
| $500,001 - $600,000 | 5 |
| $600,001 - $700,000 | 5 |
| $700,001 - $800,000 | 5 |
| $800,000 - $1,000,000 | 4 |
| $1,000,001 - $1,200,000 | 1 |
| $1,200,001 - $1,500,000 | 2 |
| $1,500,001 - $2,000,000 | 0 |
| $2,000,001 plus | 1 |
| Total Sold | 30 |
The absorption rate for condominiums and townhouses for the month of January was 49% which states a strong seller's market.
Mount Pleasant Houses
Mount Pleasant houses were and are in a very different market compared to condominiums and townhouses. There was a total of 8 houses for sale in January and no sales. There continues to be downward pressure on prices and an increase in the number of detached house being listed. Professional marketing and accurate pricing are so important when placing your property on the market. I regularly see new listings hit the market with no photos or very poor marketing. Buyers today will walk right past these MLS listings. The first 10 days of bringing a property to the market is the most important time to achieve the best price and terms. I spend a minimum of 7 to 10 days preparing my listings before they hit the market. For detached houses as well as condominiums and townhouses professional marketing and preparation are critical.
In Summary
Mount Pleasant is one of the most sought after neighbourhoods in all of Vancouver. The communities are vibrant, unique and always evolving. Many buyers are looking to purchase in Mount Pleasant but they are shopping around and very sensitive to pricing particularly when it comes to detached houses. We should see the inventory continue to increase as we approach the month of April which may take some of the heat off of the $300,000 to $500,000 condominium price range.
Please contact me if I you have any questions or if you would like more specific information on Vancouver's real estate market.
Written by Don Urquhart  Vancouver real estate agent since 1987 – Mount Pleasant Specialist