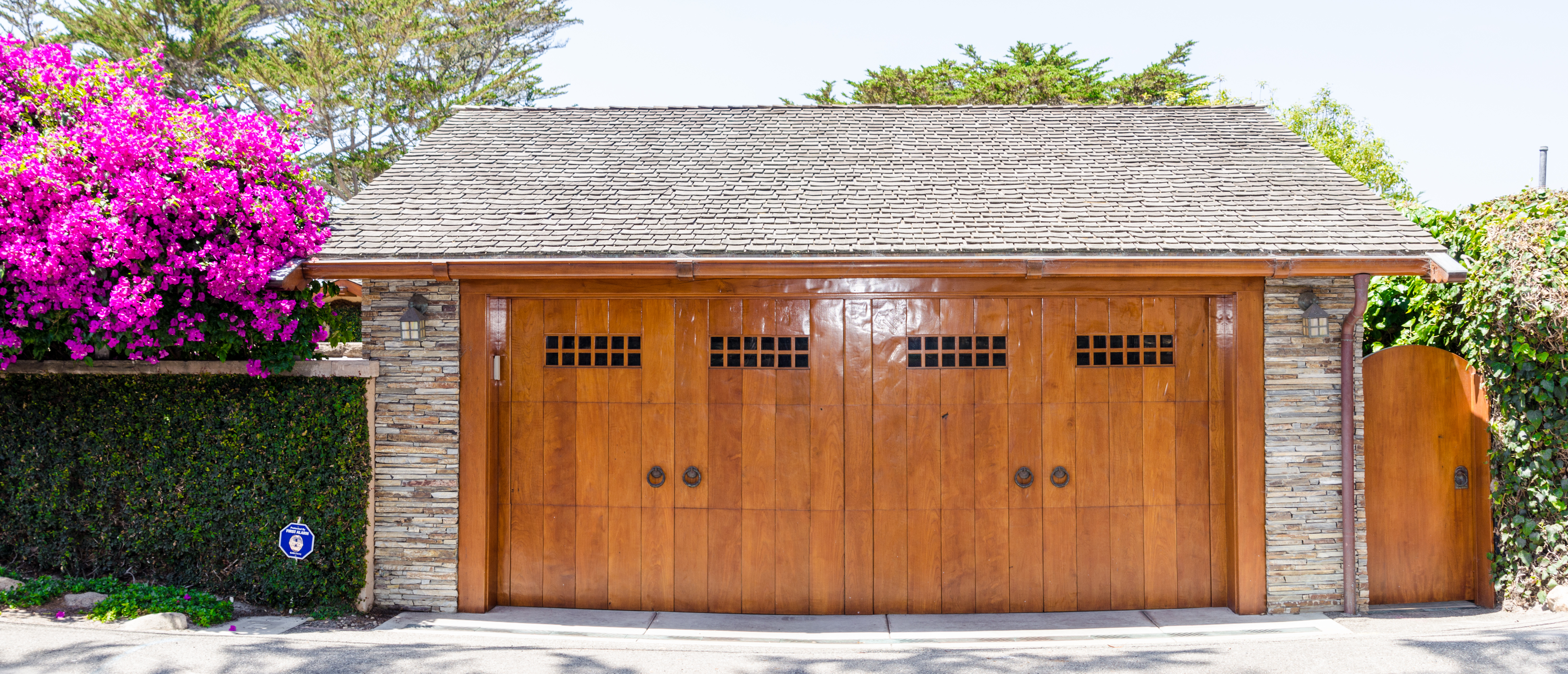 Vancouver Real Estate Market for September 2018
The months of July and August have brought solid evidence of the changing Vancouver Real Estate Market. In my July 1st Newsletter I wrote that the single family detached housing market continued to have downward pressure on prices and the once impenetrable Vancouver condominium and townhouse market was finally showing signs of slowing. Two and a half months later and it's now clear that the Vancouver condominium and townhouse market is shifting to a buyer's market and there is now downward pressure on prices. As of September 14th, the Vancouver Real Estate market is in a correction; it is shifting to a buyer's market. Following is a brief analysis of the current market situation and what this means for the coming months.
Detached Houses
The single family detached housing market in July and August of 2018 had the lowest number of sales compared to the months of July and August going back 27 years. This includes August of 2008 when the financial crisis was in motion and August of 2016 when the new foreign buyers' tax was introduced. Overall, we have seen prices fall over the past 28 months by approximately 17.5 percent from the peak values in April 2016. There have not been any significant price reductions that stand out and it looks like homeowners, particularly on the West Side are not yet in a must sell or panic mode.
Let's look at the areas of best activity for single family house sales.

Activity is relatively good in the lower price ranges for detached houses, but location, pricing and marketing play an important factor when it comes to achieving good offers for today's sellers. There are particular neighbourhoods both on the West Side and East Side that always have good activity in slower markets. This is why I always emphasize that each property type and location be micro analyzed for both sellers and buyers. However, once the price points increases to the upper ranges the activity drops significantly. This will be a factor with regards to downward pressure on prices for detached houses.
Condominium and Townhouses
In my last newsletter, the condo and townhouse market was going at a record breaking pace; I wrote that this was going to change citing three particular points of interest. Those points being: prices had remained flat since January; the month of June had the lowest number of sales since June 2012 and there were very few multiple offers in the month of June. July and August recorded the lowest total number of condo and townhouse sales compared to July and August over the past six years. Prices have dropped by approximately 2.2 percent and if the listing inventory continues to increase we can expect a further reduction in condo and townhouse prices. Listing inventory will be an important factor in determining where prices will head in the coming months.
The chart below shows the areas of best activity for condos and townhouses.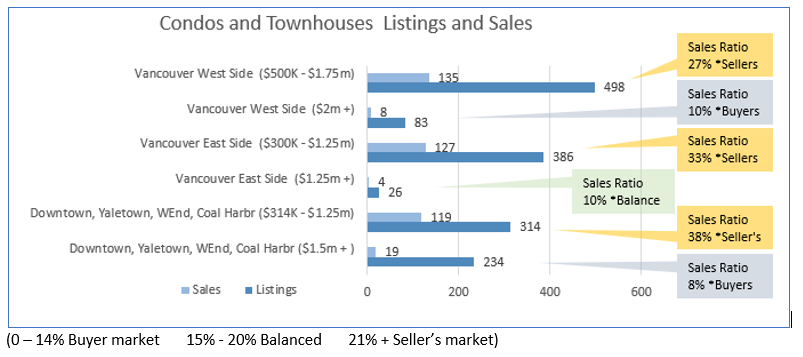 The Vancouver real estate market is correcting; single family detached houses along with condominiums and townhouses are experiencing downward pressure on pricing. As previously mentioned, location and property type play an important role in determining where values are headed in the coming months. If you have specific questions about the current market or about a specific property, please contact me. I am always happy to hear from you.
Written by Don Urquhart – Vancouver Real Estate Agent
Testimonials About Don Vancouver West Side Houses Vancouver West Side Condos Vancouver East Side Houses Vancouver East Side Condos West End Condos Kitsilano Condos Dons Giving Back